Best Practices for Infection Control Keyboards
University College London Hospital, as presented at APIC
UCLH Microbiologists led a study on the effectiveness of two types of silicone rubber medical grade keyboards - those with raised keys, and those with flat surfaces and reminder alerts.
Results include:
Reduction of MRSA bacteria on the surface of keyboards

Staff compliance to cleaning protocols with and without alert
Type-ability of silicone keyboards with flat surfaces vs. raised keys
Download the free UCLH Clinical Study
For a clinical review of keyboard infection control best practices.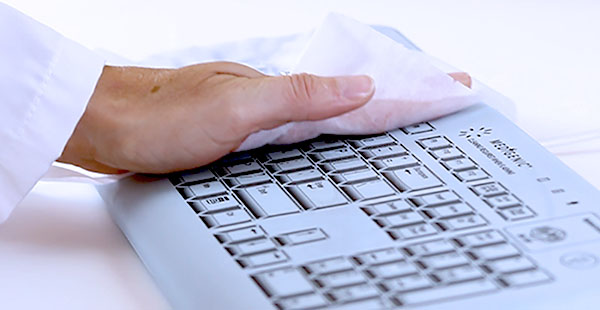 Easy to Clean Flat Surface
Can be wiped down in less than 10 seconds right where you use it - no need to disconnect and take it to a dishwasher. The flat surface leaves nowhere for pathogens to hide.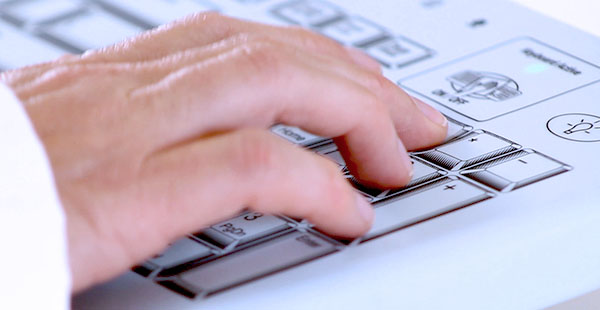 Easy Typing
The silicon rubber surface is soft to the touch and flexible, enabling users to type on the high quality scissor keys underneath with ease.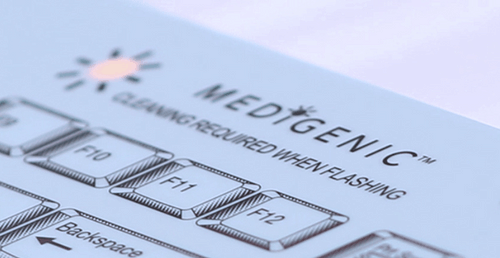 Patented Alert System
The Medigenic keyboard offers a built in alert system that lets users know when it is time to clean the keyboard, helping to ensure compliance with Infection Control protocols.